@charset "utf-8"; /* CSS Document */ /* Start intro video pages */ /* The Modal (background) */ .loginmodal { display: none; /* Hidden by default */ position: fixed; /* Stay in place */ z-index: 1; /* Sit on top */ padding-top: 100px; /* Location of the box */ left: 0; top: 0; width: 100%; /* Full width */ height: 100%; /* Full height */ overflow: auto; /* Enable scroll if needed */ background-color: rgb(0,0,0); /* Fallback color */ background-color: rgba(0,0,0,0.6); /* Black w/ opacity */ } /* Modal Content */ .loginmodal-content { position: relative; background-color: #ccc; margin: auto; padding: 0; /* border: 1px solid #888; */ max-width: 80%; max-height: 100%; box-shadow: 0 4px 8px 0 rgba(0,0,0,0.2),0 6px 20px 0 rgba(0,0,0,0.19); -webkit-animation-name: animatetop; -webkit-animation-duration: 0.4s; animation-name: animatetop; animation-duration: 0.4s } /* Add Animation */ @-webkit-keyframes animatetop { from {top:-300px; opacity:0} to {top:0; opacity:1} } @keyframes animatetop { from {top:-300px; opacity:0} to {top:0; opacity:1} } //The Close Button .close { color: #fff; float: right; font-size: 28px; font-weight: bold; cursor: pointer; } .close:hover{ color: #f44336; cursor: pointer; } .close:focus { color: red; text-decoration: none; cursor: pointer; } .loginmodal-header { padding: 2px 16px; background-color: #333; color: white; } .loginmodal-header h4 { color: #fff; } .loginmodal-body { background-color: #fff; min-height: 226px; padding: 2px auto; /* border: solid thin blue; */ width: 100%; } .loginmodal-body span video{ width: 70%; height: 500px; /* padding: 8px 12px; */ margin: 6px auto; float: left; border: solid thin green; } .loginmodal-footer { padding: 2px 16px; background-color: #333; color: white; height: 90px; } .loginmodal-footer h3 { color: #fff; } .preview-desc{ border: solid thin red; height: 500px; min-width: 305px; float: left; } .author-dur{ height: 100px; min-width: 50%; border: solid thin #ccc; float:left; } #introVidrow.row { border: solid thin #ccc; width: 100%; margin: 0px auto; } .loginmodal-body h5{ padding: 50px; } #physics{ /* border: solid thin green; */ height: 100%; width: 100%; z-index: 5; background-color: rgb(0,0,0); background-color: rgba(0,0,0,0.2); left: 0; top: 0; overflow: auto; position: fixed; display: none; } #it{ /* border: solid thin green; */ height: 100%; width: 100%; z-index: 5; background-color: rgb(0,0,0); background-color: rgba(0,0,0,0.2); left: 0; top: 0; overflow: auto; position: fixed; display: none; } #maths{ /* border: solid thin green; */ height: 100%; width: 100%; z-index: 5; background-color: rgb(0,0,0); background-color: rgba(0,0,0,0.2); left: 0; top: 0; overflow: auto; position: fixed; display: none; } #english{ /* border: solid thin green; */ height: 100%; width: 100%; z-index: 5; background-color: rgb(0,0,0); background-color: rgba(0,0,0,0.2); left: 0; top: 0; overflow: auto; position: fixed; display: none; } #alenglish{ /* border: solid thin green; */ height: 100%; width: 100%; z-index: 5; background-color: rgb(0,0,0); background-color: rgba(0,0,0,0.2); left: 0; top: 0; overflow: auto; position: fixed; display: none; } #capeEcon{ /* border: solid thin green; */ height: 100%; width: 100%; z-index: 5; background-color: rgb(0,0,0); background-color: rgba(0,0,0,0.2); left: 0; top: 0; overflow: auto; position: fixed; display: none; } #capeLaw{ /* border: solid thin green; */ height: 100%; width: 100%; z-index: 5; background-color: rgb(0,0,0); background-color: rgba(0,0,0,0.2); left: 0; top: 0; overflow: auto; position: fixed; display: none; } #alMaths{ /* border: solid thin green; */ height: 100%; width: 100%; z-index: 5; background-color: rgb(0,0,0); background-color: rgba(0,0,0,0.2); left: 0; top: 0; overflow: auto; position: fixed; display: none; } #close{ float: right; color: #666; padding-top: 0px; padding-right:5px; font-size: 50px; cursor: pointer; } #close:hover{ color: red; } .showcontent{ background-color: #E8E8E8; height: 91%; width: 60%; border: solid thin yellow; margin: auto; margin-top: 20px; left: 70px; } @media screen and (max-width: 366px){ .showcontent{ max-height: 50%; width: 100%; margin-top: 0px; border: none; } video#videoPlayerB{ width: 100%; } span#closeB.closed{ z-index: 1; position: absolute; right: 2px; top: 5px; } } @media screen and (min-width: 751px){ .showcontent{ max-height: 98%; width: 100%; margin-top: 0px; border: none; } video#videoPlayerB{ width: 100%; } span#closeB.closed{ z-index: 1; position: absolute; right: 2px; top: 5px; } } .videospan{ margin-top: 140px; border: solid thin red; } .videos{ width: 100%; height: 92%; margin-top: -30px; margin-bottom: 8px; /* border: solid thin red; */ } .signupsuccess{ margin-top: 8px; background-color: #80ff80; border: solid thin #80ff80; } .form{ padding-top: 15px; background-color: #80ff80; width: 100%; height: 110px; } .notloggedin{ /* background-color: #80ff80; border: solid thin red;*/ color: red; } .notloggedin h5{ color: red; padding-top: 10px; } #instructorTop{ /*background-image: url(../images/learning.png);*/ background-image: url(https://chromestudy.s3.amazonaws.com/images/images/learning.png); min-height: 260px; width: 100%; margin: 0px auto; padding: 12px 40px; /*border: solid thin blue;*/ text-align: center; /* background-image:url(./images/learning5.png); */ background-repeat: no-repeat; background-size: cover; } #instructorTop h1{ width: 100%; margin: 0px auto; text-align: center; color: #663d00; } #instructorTop h4{ width: 50%; margin: 40px auto 0px auto; text-align: center; color: #000; } #instructorTop h3{ width: 50%; margin: -80px auto 0px auto; text-align: center; color: #333; } #formtop{ min-height: 80px; background-color: f1f1f1; /* border: solid thin blue; */ padding-top: 10px; width: 100%; margin: 0px auto; } #discover{ min-height: 180px; background-color: f1f1f1; border-bottom: solid thin #ccc; padding-top: 10px; width: 100%; margin: 0px auto; color: #804d00; } #potential{ min-height: 184px; /* border: solid thin green; */ padding: 6px auto; } #potential.col-sm-4 img{ /* border: solid thin yellow; */ width: 40px; display: block; margin-right: auto; margin-left: auto; } #potential.col-sm-4 h5{ width: 40%; margin: 2px auto; text-align: center; } hr.formline{ border-top: 3px solid #666; width: 10%; margin: 20px auto; } #formsection{ margin: 0px auto; } #form{ margin: 0px auto; background-color: #ccc; } form#application_form{ background-color: #ccc; padding:2px 10px; } .input{ width: 100%; /* border: solid thin green; */ } #input{ width: 100%; /* border: solid thin green; */ } #inputs{ background-color: #666; width: 100%; /* border: solid thin blue; */ height:50px; margin-top: 20px; margin-bottom: 10px; } #success{ width: 100%; height: 60px; margin-top: 4px; padding: 12px; background-color: #1aff1a; } form#payform2{ width: 80%; border: solid thin f1f1f1; margin: 2px auto; padding: 4px 0px; }
Become an Instructor On ChromeStudy.com
Share Your Experience and Skills With The World

Earn money
Take advantage of our active community of instructors to help you through your course creation process.

Inspire Students
Help people learn new skills, advance their careers, and explore their hobbies by sharing your knowledge.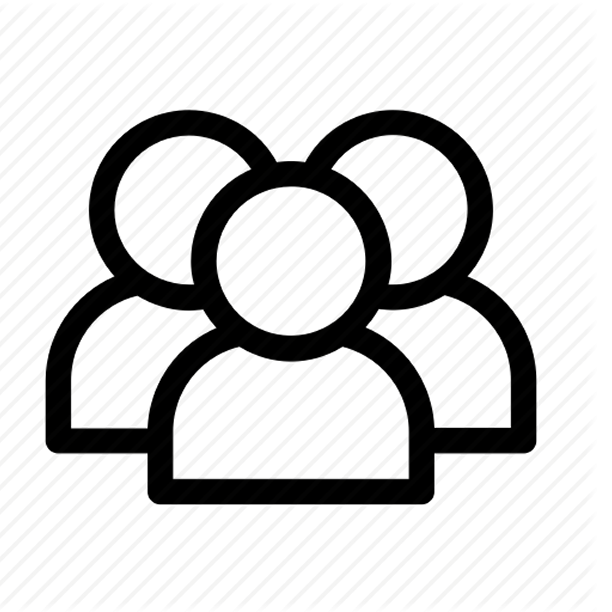 Join our community
Earn money every time a student purchases or subscribe your course. Get paid monthly through the method your choice.
Apply to join the passionate instructors who share their expertise and knowledge with the world. You'll be able to pass your knowledge and collaborate with editors so that your content is presented in the best possible light
About Working with Us
We are a team of content creators with a a passion for creating and sharing economic opportunities for our workforce and providing affordable learning opportunities for thos who want to further them selves educationally and professionally.
Apply Now!
If you're interested in becoming an instructor, please apply on the Instructor Application form. After you submit the form, we will reach out to you if there's a good fit.